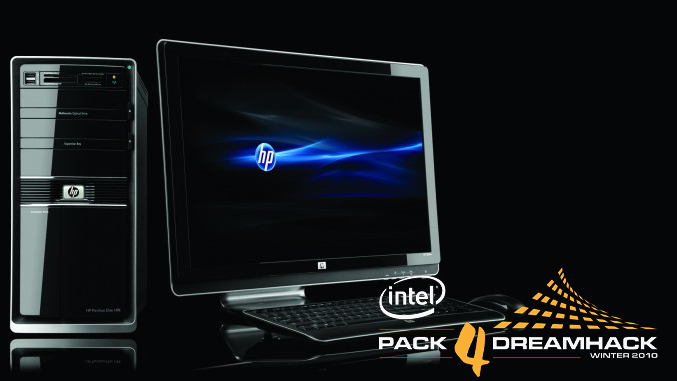 There are only two days left untill we close the competition the 1st of December around 23:59! So please send in your answers before that time & date so you still have a chance at winning this 1600 euro gaming machine from HP!
We will be giving away a HP Pavilion Elite HPE-420 including the HP2510i 25″ LCD screen:
- Intel Core I7 870 (2,93Ghz)
- 6 GB of DDR3 RAM!
- 1.5 TB SATA HDD
- nVidia Geforce GT 230 videocard!
- A 25″ LCD Screen from HP!
- Windows 7 Home Premium 64-bit!
So what do you need to do to be able to win this machine? Quite simple: fill in the competition questions over on our competition page! The winner will be published right after the 1st of December, so come christmas you'll be playing on this machine

!