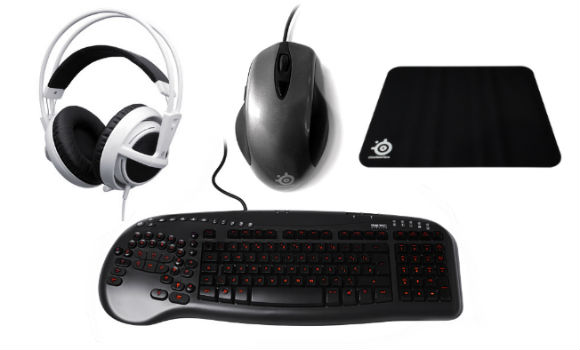 You remember last Summer? Back then we also had SteelSeries as one of our sponsors. We gave away these very cool (and popular!) SteelSeries bags in which a complete set of peripherals was hidden. And now we are happy to announce that SteelSeries is back!
This time around there are no bags, but the hardware is still here. We will be giving away full sets of SteelSeries Goodies including:
- A SteelSeries Siberia V2 Headset
- A SteelSeries Qck Mass Mousepad
- A SteelSeries Ikari Optical Mouse
- A SteelSeries Merc Stealth Keyboard
An impressive set of hardware to win, and we are starting the first give away today! On the 28th of November we will choose a random winner from one of our Facebook Likers!
The only thing you need to do to make a chance of winning this first 'bag without a bag' is to
Like our Facebook page!