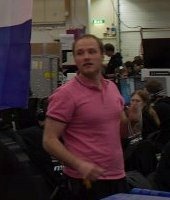 For us this is the first DreamHack, but we've heard a lot from friends. The stories were so good that we had to see it with our own eyes. This is the year we finally see it. DreamHack is the largest Lanparty in the world. How do you imagine something like that? In any case, it's not what you think or can imagine. It's better!
After a long bus trip, we arrived at DreamHack and after a little while we were unpacked and ready to go! We are not going to tell you the whole story, that is something you have to experience yourself next year. The highlights of DreamHack we want you to know off will be written by us.
The hamburgers (Hamburgare) at DreamHack from the 'KORV & HAMBURGARE' stand are just epic. We still do not know what 'mos' means, but the hamburgers are just fantastic.
Yesterday we went to the DJ-set of our own Hance from Camp Holland. All Swedish people went nuts and it was super cool to see those guys dance. Unfortunately for us Dutch people, there was no alcohol involved, but the Swedish people apparently don't need alcohol to be crazy.
When we arrived at DreamHack around 7.30 in the morning, there were quite a few people waiting in line to get into DreamHack. Because of the good preparation of the Intel Pack4DreamHack crew, we did not have to get in line to enter. The line at the first day was not that bad in comparison with the other days that followed. Those were just huge!
All stories about the blond females are true. They are stunning. This is a Walhalla for all single, blond loving guys out here.
Imagine you're sitting behind your desk playing some game or watching a movie and suddenly someone shouts "Hallo!". Within five seconds the whole hall is shouting it. If the shouts are good, everyone in the hall is starting to clap for the success. Very funny!
You might think that the internet at your place is fast, but the connection here is just freaking us out! A 120Gb/s download and upload stream! This is approximately 150 times faster than the regular internet connection in Holland. Our Camp Holland is very easy to find by the way. This because it's covered with Red-White-Blue flags. Of course these things happen with Dutch people, because we like to make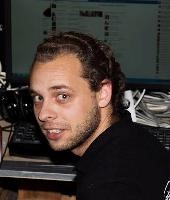 everything our home.
It was kind of strange when entering the event again after a quick smoke (in the cold weather) to see sad boys with boards in their hands with written texts like 'Forever alone', 'Free Hugs' and even 'I need $$$ for weed and hookers'. If we do this in the Netherlands, we surely get beaten up for it, but we think that this is the 'New way of dating' at DreamHack.
We might switch subjects a bit fast in this blog, but these were some of the highlights we've experienced. We hope that we are here again next year and we also hope you are coming along.