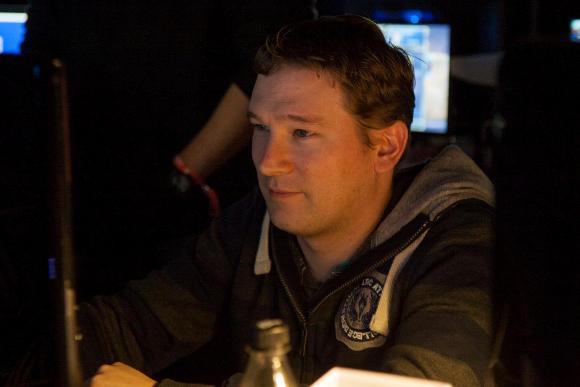 My first time at DreamHack was back in 2004. It was a bit smaller then: they broke their own world record with 6000 seats that year.
In 2007, Intel Pack4DreamHack was organized for the first time. Intel Pack4DreamHack is basically a sponsored bus trip from the Netherlands to DreamHack. Thanks to sponsors like Logitech and Intel, 'packers' basically only pay the DreamHack entree fee, and they get the bus trip almost for free. In exchange, attendees are asked to promote Intel Pack4DreamHack by writing blogs, social media sharing, and wearing the Intel Pack4DreamHack T-shirt/hoodie, which has all the sponsors' logos on it. An excellent deal if you ask me.
So I also joined in 2007. The group was about 20 people back then. We hit the road with two vans. DreamHack had grown a lot. The number of seats was about 10.000. It started to become more than just a LAN-party. There was a large game expo, and they had all kinds of shows. DreamHack calls itself computerfestival instead of LAN-party for good reason.
Now, 5 years later, Intel Pack4DreamHack is organized for the 11th time. About time for me to join once more! The group has grow to 80 people, and the two vans are traded in for a large, double-deck touring car with driver. We don't have to drive ourselves anymore. 😉
What is DreamHack like?
Basically, DreamHack is mostly like a normal LANparty, like the ones that we have here in the Netherlands. Everyone can attend. You bring your own computer, hook it up to the network and power and have fun. It goes on around the clock, 24 hours a day. If you bring your own sleeping wear, you can sleep in the sleeping hall. The event takes place from Thursday morning till Sunday morning; three whole days.
Naturally, there are a lot of differences. First of all there is the lack of space at your seat. To realize the large number of seats, space is lacking and the seats are cramped. Most LAN-parties in the Netherlands provide at least 100 cm's of table space, sometimes more. At DreamHack, 80 cm is all you get. They don't have real tables either. They are just euro pallets with wooden planks on them. In combination with the small chairs, the result is that you are sitting way too low. You are allowed to bring a small office chair, which can solve this problem. However, for us that is not a practical solution, because they don't fit in the bus.
The event takes place at a large complex, not unlike the Jaarbeurs in Utrecht. There are four large halls and several smaller onces. DreamHack is way to big to let everyone sit in just one hall. Even back in 2007, 2 halls were already in use. In 2007 they were already using the whole complex, and this year they even expanded the building, just for DreamHack.
Hall A is the sleeping hall. Hall B, C and D are the BYOC area's. A part of hall B is reserved for the game expo. Hall D is the largest hall. It holds about 5000 seats, and the main stage is also located there. As stated before, DreamHack also hosts several shows. They all take place in hall D. This makes it the noisiest hall in the building. The volume during the shows is pretty extreme. Most of the beautiful panorama photos you see of DreamHack are of hall D. That's because it is the largest and most beautiful hall, and it has stands on the side from where you can take these nice shots.
Our group is located in hall B. This hall is the second biggest arena and it's much more quiet than Hall D. There are several large screens that shows everything that is going on in hall D. The game expo is also located in hall B. Over there we can find Logitech, Asus, Telia, The Swiss army, Coca Cola and much more. Hall C is the die-hard game area. It is the quietest area, which makes it the perfect area for pro-gamers. A lot of game tournaments are held there, and winners take home a lot more than just a motherboard or a graphics card.
There are also several spaces where u can watch game matches. There are also demonstrations of all kinds. For example, several pro-gamers demonstrate why exactly they are so good. Pretty funny to see.
There is one big area to view the finals of the tournaments. These events are so big, you need to buy separate tickets for them. Insane, right? The area holds a few thousand people. Thanks to Intel Pack4DreamHack, we have tickets as well. The finals are held tomorrow, and I am curious to see some of them.
Technical stuff
The technical detail of everything that is going on here is amazing. Take the Internet connection for example. In the Netherlands, most LAN-events have to make do with an ADSL or cable connection (or, if they are lucky, a fiber connection) which is shared with everyone. At DreamHack, every attendee has a full duplex 100mbit Internet connection at his/her disposal. The total uplink capacity is over 100 Gbit/s. There are Gbit connections available, but you have to pay extra for them. But when you do, you have a full 1000/1000 mbit Internet connection to play with. Pretty awesome if you ask me.
Then there is the main stage. As I said before, there are several shows. The stage they built for them is bigger than I have seen at some large dance party's in the Netherlands. It includes a big sound system, a dozen lasers and a light show that can blow your mind. All cameras and projector screens (about 20 of them, all across the building) are in full HD and in the best quality I have ever seen. All shows can be seen live at Youtube in full HD. Even the air conditioning is high-tech. The whole building is cooled with water from a nearby lake. This makes the cooling system very energy efficient.
LAN-party or hardstyle party?
Last night, the Dutch DJ Headhunterz climbed the stage. He did a 2 hour set and the interest was enormous. Hall D was transformed into a huge rave. One could ask himself: what in earth is doing something like Headhunterz on a LAN-party? I asked myself the same question. But it was fun to see and the ambiance was great. You could feel the bass far outside hall D. But it was a funny thing to see: look at the front, and see over a thousand people jump up and down and having a blast, then you look to the right, and see someone in a game of StarCraft II. Weird. That guy can't hear anything of his game, it doesn't matter how good his headset is ;).
– Martin Schimmel