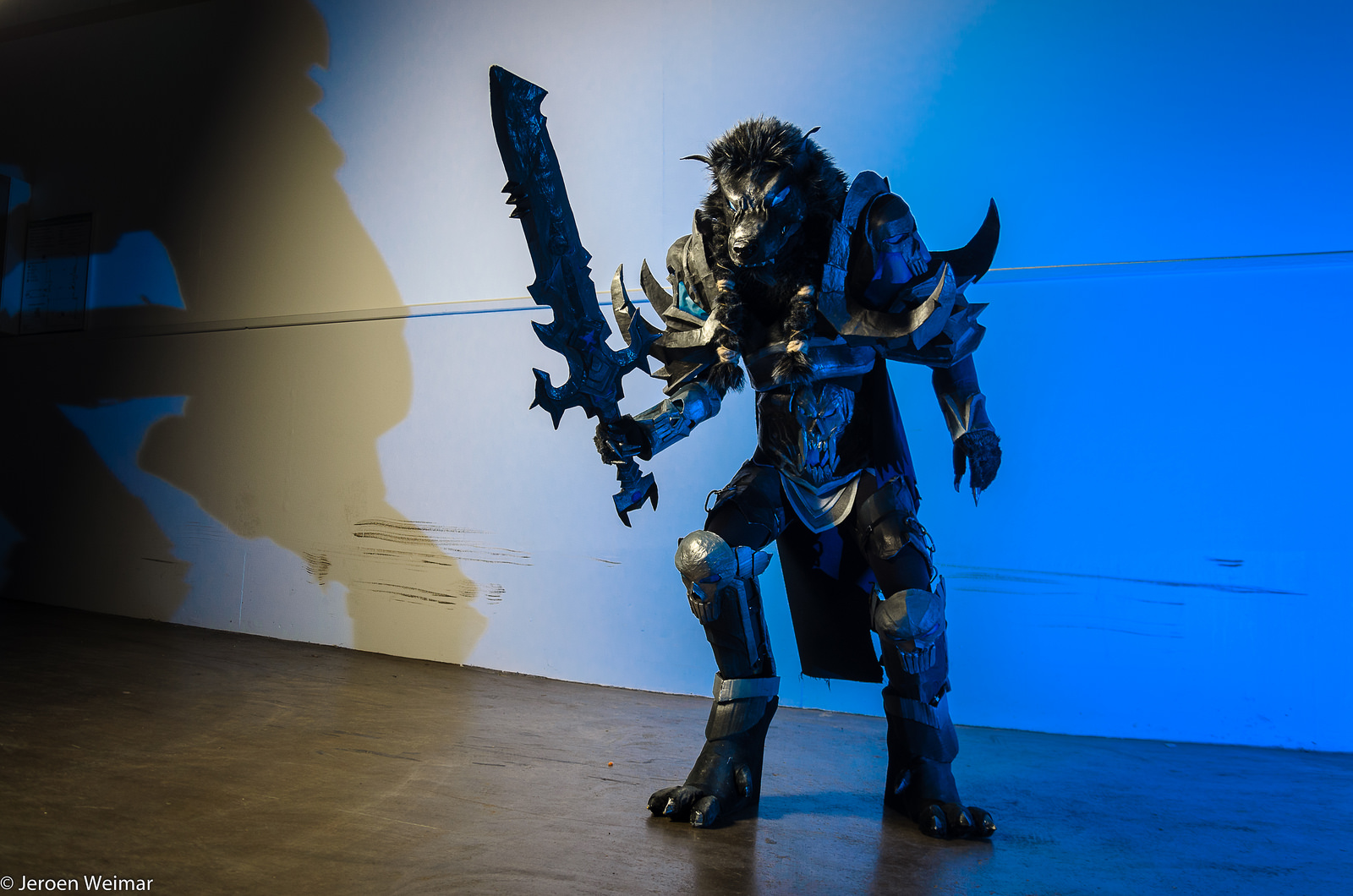 Home, and finally recovered from my first trip to DreamHack Winter in Sweden. Big thanks to Intel Pack4DreamHack for giving me this chance to experience one of the most awesome events on gaming around! I cosplay characters from games, and mainly from League of Legends and World of Warcraft. Intel Pack4DreamHack recognized my growing skill and gave me a chance to join DreamHack to show off my cosplay; this time a Worgen Deathknight from World of Warcraft.
After a dreadful long journey in a noisy but cozy bus and several boat trips we arrived in Jönköping, and it was time for me to look around in astonishment. It was my first time coming to such a big LAN event and it was great to see so many people joining it with their own beloved computers. DreamHack was our new home for several days and you could definitely see that. It was great to enter a welcoming world of many people with the same hobby and life. But there were also some bad aspects: the amount of thrash was insane!
The atmosphere was inviting and soon I joined the crowd in playing games and talked with lots of people to get to know their life and reasons a bit. Most of them were very welcoming and they quickly switched to English, although many people were Swedish. The few times I wore my cosplay I received great feedback: people loved it and it was great to hear people whispering my character name, recognizing it as something they are familiar with for ages. Unfortunately, one of my stilts broke just before the cosplay contest (yay, cheap shoes), so I could not join to compete for one of the Blizzard prizes, which is something I regret deeply. But my disappointment quickly faded to the background as my friend and fellow cosplayer Diana won first place!
Even though I could not join the competition, cosplay was only a tiny aspect of DreamHack. I greatly enjoyed the gaming event, the excitement and welcoming feel of the crowd there, even during the nights! I met a lot of great people with similar mindsets, and I'm pretty sure I'd join Intel Pack4DreamHack again next year. I wouldn't want to miss it for one bit.
Check out our DreamHack Winter 2014 Cosplay photo album at Facebook. Photos made by Luc Marc Dijkstra and Jeroen Weimar.