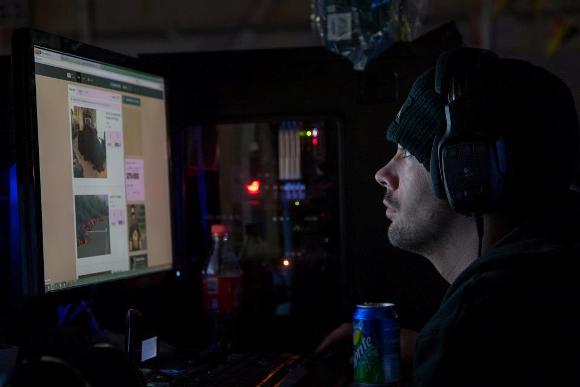 What is DreamHack? Well, a place to learn not to forget your power brick of your laptop and yes, that happened to me on my first DreamHack in 2011. Now I'm here with the rest of Intel Pack4DreamHack for my second time and I didn't forgot it!
Why DreamHack?
Well, DreamHack isn't the typical lanparty I'm used to, but that's what you get from traveling to Sweden for a lanparty of 15.000 people.
First you get a place to put your stuff that has almost less space than a toilet. The "tables" are created from pallets and hardboard. The chairs are pretty low compared to how high the "tables" are and if you have bad luck, then you have a pallet in between your legs. I could go on for ages why not to go, but still here I am for my second time. Why? The experience and for the ice-cream that Jeroen still owes me.
The trip
For me it started in Eindhoven (Son), where the first shipment of Packers were picked up by the Intel Pack4DreamHack bus. After the last Packers arrived in Eindhoven, it was time for us to put our computers and stuff in the bus and go to Utrecht to pick up the second shipment of Packers and to get our goodie bag (facemask, earplug, snuggie, cap, etc…). We also got our zip hoodie there. Our last stop was in Oldenzaal, where the last Packers were waiting to be picked up. But before we left for the border, we had our traditional raid of the local McDonalds with all 78 Packers.
After that it was time to leave Holland behind us and go to Jönköping for DreamHack. During the trip there were several movies playing, including the Live DVD of K3, a favorite of bus driver Barry. Of course, everyone in the bus was singing happily along with these mind terrorizing songs. After that there was a strange collective urge for sleep under the Packers, even I could not resist the urge to shut my eye lids. But after a long trip, including two ferry's to cross a border, we finally arrived at 7 AM at the Elmia Hall for DreamHack.
A Day in my life as a Packer
So what do you do at DreamHack when you are finally there? Well, I think for every Packer that will be different. For me the day starts after a bad and short night sleep on a hard floor. My sleeping mat broke and now it won't inflate. Other Packers sleep in nearby hotels, but if you want to do that you have to be fast! Because most hotels will be full before you know it. An alternative (like what I did) is to sleep in the sleeping hall at DreamHack self.
After the morning ritual of coffee, food and hygienic procedures it's time to boot up the computer and start to play some games. For me it's mostly Call of Duty: Black Ops II, but also some Borderlands 2. Other Packers also go to the main stage for some acts (mostly hardstyle stuff), others go on chat roulette with a whole group and some go clubbing in Jönköping. We all have a good time in our own way at DreamHack.
– Dennis op den Buijs