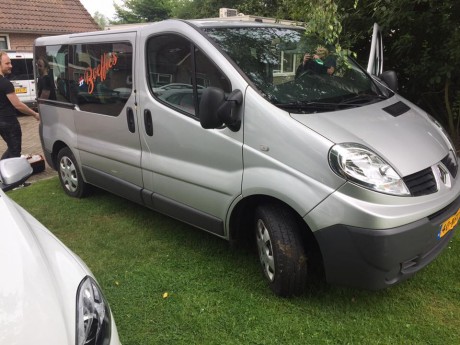 Today is the day: driving day. Usually by this point i've been busy for the past few weeks making sure everything was arranged for an edition of Pack4DreamHack. Administration of 70+ gamers, arranging stuff, writing content, planning the event on site etc. A lot goes into actually doing a big bustrip, and i'm not even doing it alone.
But today is different. I'm relaxed. Just packing the little stuff I need: 5 days, so 5 socks, t-shirts, boxers. A few trousers, a few towels and the usual toiletry stuff. My laptop in another bag and i'm ready to go. Usually i'd be stressing a bit to make sure everything is ready for the big event. Now my friends pick me up because this Summer we decided to go 'Old Skool'.
'Old Skool' you say? Yes. Old school. Like it used to be, how it all started. If you think Pack4DreamHack started of as a big touring bus trip you are mistaken. Back in 2007 when this fun adventure started for us we had to rent three 'person vans' which would house six people each. We would drive the van through half of the Netherlands to pick everyone up and then our trip to DreamHack would commence. No big touring bus, no bus driver switches, no boats, just a road trip as pure as they come.
1300 kilometres of asphalt are between us and the event. Just a 6 person van, five friends and me (called the #Boeffies), a mp3 player full of awesome music and the ultimate gaming destination will start off our weekend of great memories to be made. As we always say:
Let's Pack 4 DreamHack!
~Rob