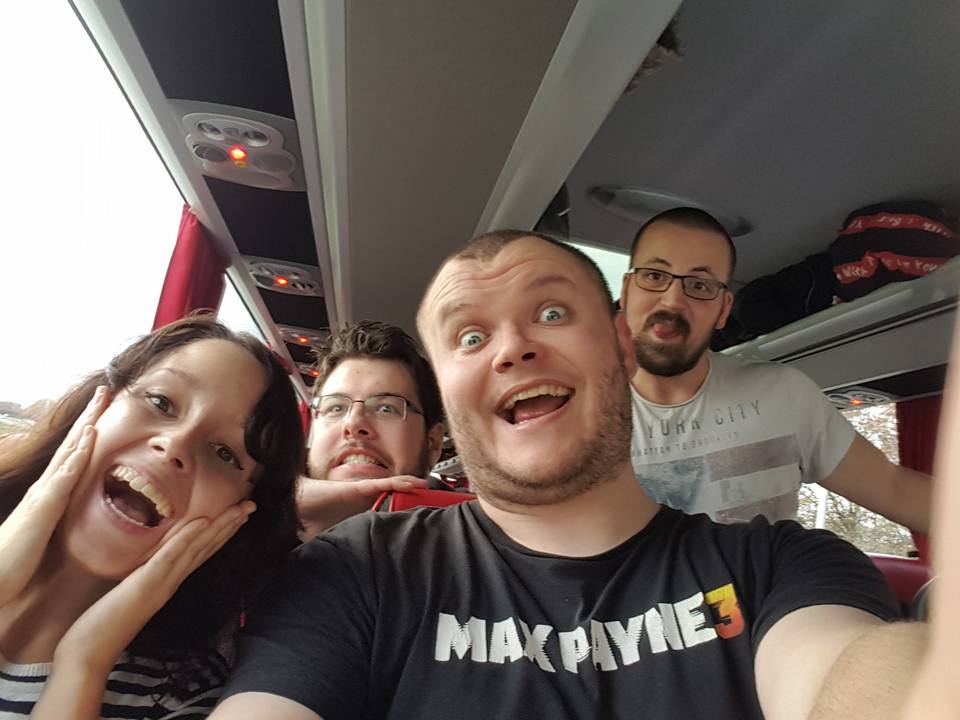 First of all let me start by saying that we all arrived safe and sound. It took a little bit longer than expected. Right after we left Utrecht we hit some really bad traffic, leaving us stranded on the highway for way too long. The cause of this jam was a car accident involving a totalled car, so we were in for some good times. When we finally managed to get past the crime scene we had to take a detour through a few small villages (which isn't easy with a touringbus), so the time we managed to save at our earlier pickup points quickly faded away.
Unfortunately that wasn't the end of our problems, which continued in Germany. Once again we managed to get ourselves caught in another bad traffic jam, this one lasting even longer (a whopping 2 hours!). Our bus driver was a little bit cranky at this point, and regular bus driver Barry wasn't doing much better when he took over. He had to wait the same hours as well. Although he was wearing a very fancy red winter hat, his earlobes started to freeze off.
After that everything went a lot smoother. We arrived an hour later than we normally do, which was actually perfect. DreamHack was five minutes away from opening and we managed to take the first wristbands for the event. The last part of our bad luck started soon. The first Jeroen fell through his crappy chair, Ronald followed, the second Jeroen followed twice and there were quite some more. We now have the awesome blue chairs, which are a lot sturdier.
Side note: Lynn promised us to iron the orange flags since they don't look so pretty anymore. We decided to throw them away after this edition though. Our next set of flags will be red-white-blue. Look forward to that!
– Jeroen den Hartog/Chris Tempels