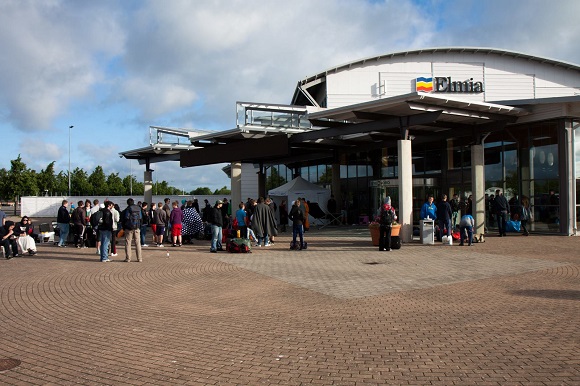 Packers who joined us last winter were already informed: we're starting our ticket sale early this time! Again, it's up to you if we're going to DreamHack or not. We're doing a sponsorless trip (we're definitely trying to change that), so if there aren't enough people we're unfortunately not able to go.
The Pack4DreamHack price is € 250. For this money you will get the bus trip to Sweden as well as a ticket and a seat in our row. We will need a minimum of 58 passengers before we're able to go. Additionally you are able to buy the Pack4DreamHack hoodie which will be added later. It's not possible to cancel your orders, but we will of course restitute anything you paid if we have to cancel the trip or the hoodie.
That being said, we are absolutely looking forward to having you as a guest in our bus. We hereby open our ticket sale, so go ahead and buy your ticket! After buying you will receive a seperate email from us with a link to a form which we need you to fill in.
What: Pack4DreamHack Winter 2017
When: November 30 – December 5
Who: First come, first serve
Tickets: Below