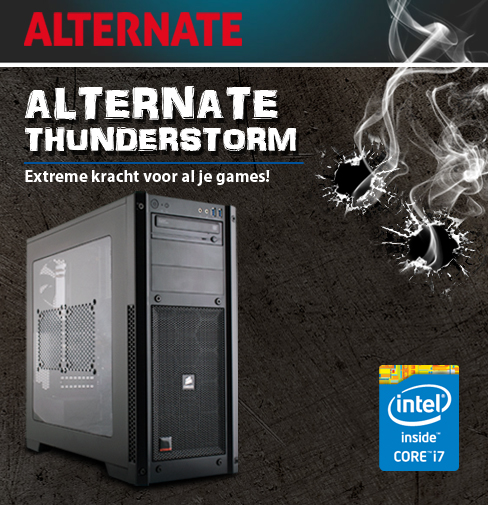 As the winter edition of Intel Pack4DreamHack ended, the moment has arrived to announce the winner of the amazing Alternate Thunderstorm Gaming PC! With a result of 21467 during the contest period one person was able to gues a number very close to the actual result. Hereby we can gladly announce that the winner is:
Niels
The answer Niels gave was 21467 which was only 122 steps away from the exact result. Congratulations to Niels with winning the Alternate Thunderstorm Gaming PC! He'll soon receive the gaming machine so he can experience the ultimate gaming adventure!
With our deepest respect we thank Alternate and Intel for their support once again in giving us the opportunity to make the visitors of our website very happy with the amazing give-away prize!