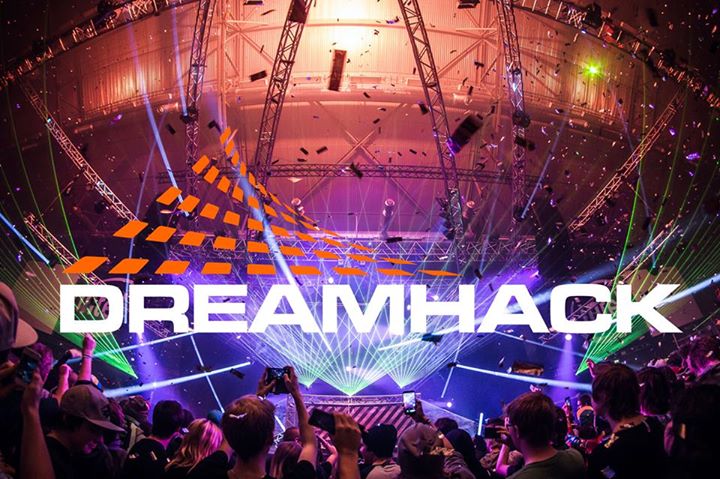 Winter is coming. . . and so is DreamHack! In just a few months DreamHack will be kicking off its Winter 2017 edition. Just like you're used to from us, we'll be traveling with our very own tourbus to Sweden to enjoy this wonderful event and you can join us on this amazing roadtrip. Unfortunately the Summer 2017 trip had to be cancelled, so the more reasons to make the upcoming edition even more spectacular than ever!
Pack4DreamHack is a bi-annual event where we travel from the Netherlands to Jönköping, Sweden to experience Europe's largest digital festival: DreamHack! DreamHack has a ton of fun things to offer like a giant LAN-party, sweet musical acts, a business expo and professional eSports tournaments. Whether you like to just play games all day or scout the venue looking for Swedish mysteries, there's something for everyone to enjoy. A big part of P4DH is the roadtrip with our tourbus which you'll be sharing with up to eighty other gamers and gaming fanatics. Get to know each other during the 16-hour trip to Jönköping and dominate DreamHack with your newfound friends.
Always wanted to go to DreamHack, see a gigantic international gaming event or just feeling nostalgic and want to revisit Sweden, then buy your ticket for P4DHW17 now! Buying a ticket grants you a seat on our tourbus to Sweden, a seat and table in the LAN-area of DreamHack and of course a return trip to the Netherlands. Bring your own pc or laptop with you to the land of IKEA to play games with your fellow Packers!
More information about Pack4DreamHack, DreamHack and tickets can be found on the following pages:
– Pack4DreamHack Winter 2017
– Ticketinfo, Ticketshop
– Bus information
– DreamHack Winter 2017
Will we see you on our tourbus this upcoming winter edition? See you there!